We support the following missions:
Hindi Belt Mission
In 1999, when the council decided to start Hindi Belt Mission on an experimental basis, they did not have any money nor did anybody promise to finance them. Our beloved Very Rev. P.T. Chandapilla was very concerned about this mission. Now after 11 years they have 42 mission fields, hundreds of believers in 7 states of the Hindi region, 107 missionaries, mostly from Hindi speaking area and 6 Presbyters including one from the Hindi region. Many of their believers are now witnesses for the Lord in their respective places. Through their witness many have come to know the Lord.
STECI State Missions
St. Thomas Evangelical Church of India's Evangelistic Board supports state missions in Karnataka, Maharashtra, Gujarat, Orissa, Tamil Nadu, and Andhra Pradesh. State missions spread the gospel to the individual states in India. Its missionaries overcome many difficulties to bring the gospel to its mission fields, including persecution against Christians. Hundreds of people have come to the Lord in these state. Through their witness many have come to know the Lord.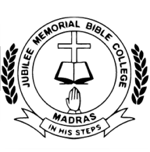 Jubilee Memorial Bible College
It was for the purpose of spreading the gospel in India that the Jubilee Memorial Bible College, a Silver Jubilee Project of the STECI, was founded in the city of Chennai on 15th of August 1987. The institution was inaugurated by Rev. K. O. John, STECI Sabha Secretary with the Very Rev. P.T. Chandapilla as Chairman. JMBC is a missionary Bible College. With its primary emphasis on mission, JMBC makes concrete efforts to teach students to live according to the evangelical truths revealed in the sixty-six books of the Bible. Most of its alumni now are STECI vicars and missionaries in our mission fields. The current chairman is Most Rev. Dr. C.V. Mathew. The current principal is our first vicar, Rev. Dr. Sunny C. John.
If you wish to support these missions, please send checks payable to "STECI Atlanta" to 2902 Oak Meadow Lane, Snellville, GA 30078 .